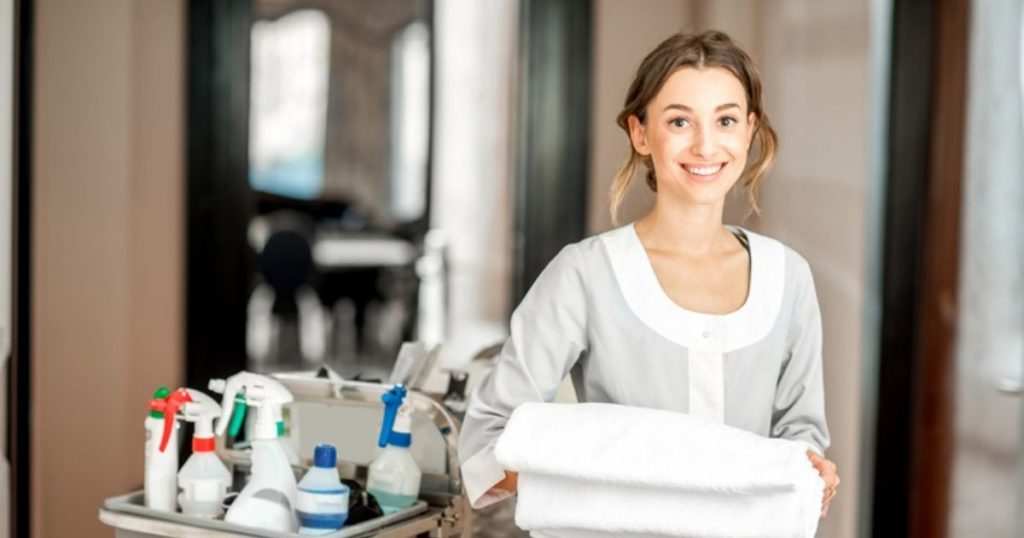 The TSA is predicting travel to reach 2019 levels during the 2021 holiday season. Odds are many holiday travelers will be seeking hotel accommodations for their trip. If you are among them, please take some time before you set out to think about tipping the hospitality workers who will make your stay more pleasurable.
During your stay you will interact with hotel workers in positions ranging from valet to concierge. These workers are readily visible and it is common knowledge the custom is to tip them for their service.
What isn't so widely known is, you should tip your housekeepers. True, you do not necessarily run into them, after all, there is that "Do not Disturb" sign on the doorknob. The housekeeping staff seldom, if ever, come in the room while you are there. Out of sight, out of mind? Not tipping housekeeping is the number one travel tipping faux pas travelers make. In fact, according to The New York Times in 2017, fewer than a third of hotel guests leave a tip for the housekeeping staff.
To set you straight, you may not see how hard the housekeeping staff work. Rest assured their job is not for the faint of heart. The rooms must be cleaned, vacuumed, linens changed, beds made, bathrooms sanitized and trash emptied – all without bothering guests. Plus, housekeepers experience the highest injury rates in the industry due to the physical demands and time-sensitive nature of their work, according to Unite Here, a labor union for hospitality workers.
Now that you know you should tip your housekeeping staff, let's talk about how much and how frequently. The standard is to tip each day of your stay. This is to ensure the gratuity is getting to the specific person who is taking care of your room. Since there are many shifts (housekeeping is a 24/7 operation), there is no guarantee that the housekeeper who cleaned earlier in your stay will still be doing so when you depart. If you wait until your departure, you run the risk of shortchanging workers.
The standard amount to tip housekeeping is $1 to $5 per day, according to a tipping guide from the American Hotel and Lodging Association. But with the ongoing pandemic, Unite Here suggested leaving at least $5. Certainly, there is no maximum amount to tip. Our recommendation is to tip generously especially during this time of uncertainty in the industry. You can learn more about this and get in depth info from our blog post.
Due to the shortage of hospitality workers and the pandemic, some hotels have adopted an "opt-in system for daily room cleaning. Some people have erroneously taken this to mean that tipping is not necessary. That is simply untrue. At a minimum, someone has to clean your room on your departure day. You should definitely leave a tip then. With the staffing shortages and stepped-up pandemic cleaning régimes, it is common courtesy for travelers to provide a tangible sign of appreciation for the housekeeping staff's work — a tip.
You are likely thinking who has the time to get all that cash from the bank and in small bills, even. The simple answer is you don't have to use cash. There are a number of cashless contactless alternative means of tipping. Hotels that are set up with eTip.io, for example, provide one of the easiest most intuitive ways to tip. There's no app to download. Simply use your cell phone to scan a QR code that automatically transfers funds from your designated payment account into the appropriate housekeeper's account. It is that simple. There is signage in each guest room. Just point and shoot.
Keeping this in mind, we are wishing you safe and happy travels during the holiday season.
Join the eTip community!
We'll send the latest content & special releases directly to your inbox.
Ready to join the community?
Receive the latest & greatest content from eTip, sent directly to your preferred inbox!