The #1end-to-end digital tipping platform for
Empower, retain and engage your team and guests with fast and simple cashless tipping technology.
Built for the enterprise, serving the individual.
Trusted by the industry's leading brands
Featured partnership
Discover how eTip & Visa Direct are modernizing tipping for hospitality.
We're revolutionizing a 160 year-old cash tradition with digital tipping
95%
Of guests would tip if digital tipping was available.
83%
Of all payments (including tips) are now cashless.
73%
Decrease in use of cash over the last decade.
Empower your team & reduce turnover
95%
Increase in tip frequency
By introducing more tipping opportunities, customers have experienced 5x frequency in tips received.
35%
Increase in hourly earnings
With higher tip frequencies come higher earnings for your hard working team members.
60%
Increase in tip value
We've found that by providing predefined tip amounts, customers are more likely to make larger tips.
$34,800
In cost savings on staff turnover
Increased team financial wellbeing = happier teams. The potential savings of reduced turnover & hiring costs are huge.
Fully configurable
Choose the features tailored to your business, with embedded experiences that resonate with your guests.
Flexible delivery
Our dedicated customer success team do all the heavy lifting, working hand-in-hand with your business to get you started.
Enterprise grade
Whether it's payroll integrations you're looking for or enterprise grade security & compliance - we deliver both and more.
Featured partner success stories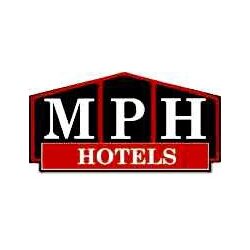 Attract, retain and motivate your team. Schedule your demo today!