The #1end-to-end digital tipping platform for
Empower, retain and engage your team and guests with fast and simple cashless tipping technology.
Built for the enterprise, serving the individual.
Trusted by the industry's leading brands
Partnership
Discover how eTip & Visa Direct are modernizing tipping for hospitality
Collect ratings & reviews
Real time insight into guest satisfaction.
Automatic distribution
Remove the friction associated with tip distribution and splitting.
Pooled & individual tip collections
No matter if your teams are tipped directly or pooled, our solution solves both.
Designed for your brand
Whitelabel experience, designed with your brand's image in mind. eTip integrates seamlessly every step of the way.
Increase staff retention
Create opportunity for your team to financially thrive.
Gauge staff performance
Use guest feedback to create a better experience for all.
Engage and delight guests
Financially motivate your team to satisfy your valued guests.
Unlimited sharing opportunities
Tipping profiles can be shared with a hyperlink (via SMS and email), NFC and printed materials (such as leaflets, business cards, stickers and more).
Increased earnings
Opportunity to increase earning potential with a digital and cashless tip option for your guests.
Real-time tip disbursements
With our Visa partnership, team members can disburse their tips in real-time and on-demand.
Improve financial wellness
Create a happier workplace & set your team up for long term financial success.
No app required
Tip without the need to download or register on an app.
Cashless & contact-free tipping
No cash needed to tip, and contact-free tipping protects guests and your employees.
Safe & secure payments
Financial security protocols are built in and all major payment methods are accepted (e.g. Credit/Debit cards, Apple Pay, Google Pay & more).
Featured client success stories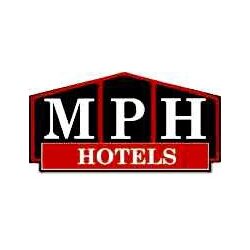 Attract, retain and motivate your team.Schedule your demo today!