Cashless contributions for your non-profit
Start receiving touch-free contributions for your non-profit, directly to your virtual tip jar.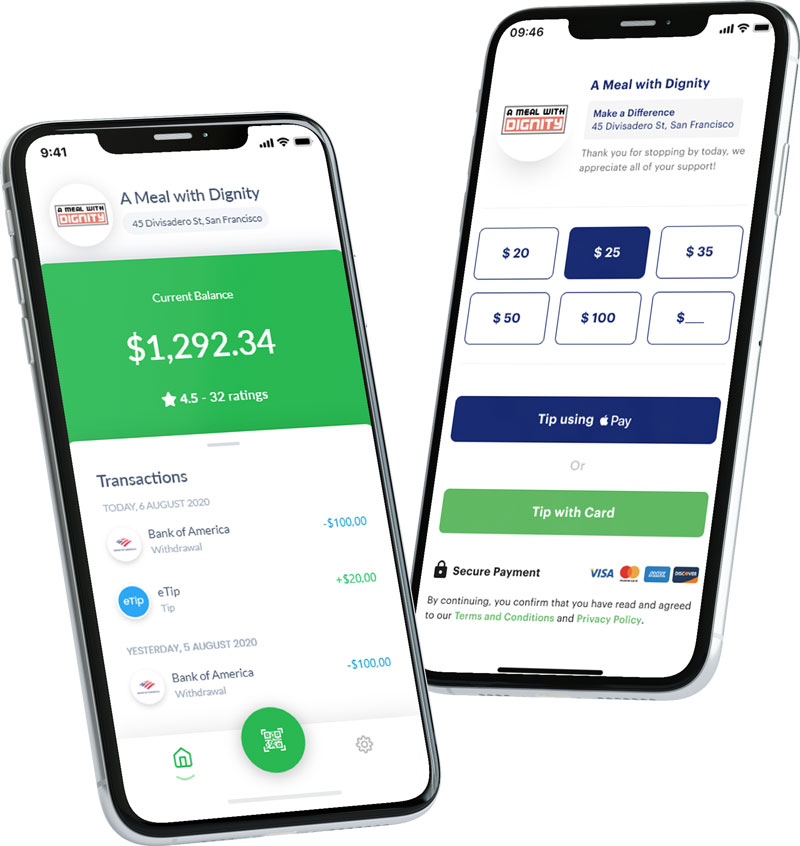 Digital tip jars for all scenarios
We offer both individual & pooled tipping solutions for non-profit's needs.
Printed on flyers & posters
Displayed at event stands
Shared on your social media
Customized pricing for your non-profit
From small non-profits to enterprises, eTip is committed to supporting your needs.
Questions: Cashless tipping for non-profits
eTip allows your staff to receive cashless tips from your guests. Guests can simply scan the QR code associated with your staff to tip, rate and review their service.
Please contact our sales team to provide you customized pricing for your business.
Please contact our sales team to get you immediately set up with eTip.
We have other properties that display the QR code beside the bed. Having said that, our QR codes are highly customizable to accommodate different use cases, such as the concierge handing out their business card with the QR code.